Fees & Policies
TO SCHEDULE AN APPOINTMENT
You can schedule an appointment call 610-200-8008, or contact us below. Someone will get back to you before or by the next business day. Our hours of operation are Monday through Saturday by appointment.

APPOINTMENT ARRIVAL TIME
In order for us to provide the highest quality service please arrive at your scheduled appointment time. This will allow for maximum relaxation and treatment. Arriving late will result in a shorter treatment session. Requested changes in the length of the reserved time require 24-hour notice or full fee of the time you had reserved you will be charged.
PAYMENT OPTIONS
Payment for your scheduled session is required at the time of service. Cash, check, PayPal and Venmo are accepted. There will be a $25 charge for returned checks.

REDEEMING GIFT CARDS
Gift cards must be used on or before the expiration date. They are valid 6 months from the date of purchase. Gift cards may be redeemed after the expiration date with $10 off the full amount for every month beyond the expiration date.
FEES
Sessions for services are dependent upon the therapist and range from $60 to $250.
One-hour sessions are $110-$150. depending on service and therapist. 
LATE CANCELLATION OR MISSED APPOINTMENT
We require 24 hour notice for cancellation of a scheduled appointment. Payment in full for your scheduled amount of reserved time will be expected for any cancellation with less than 24 hours notice. Please call 610-200-8008 if you need to give notice.
HEALTH UPDATE
Massage and bodywork is provided in conjunction with your healthcare needs. Please keep us informed regularly of any changes in your medical condition. Clear and honest communication is essential for proper care.
CONFIDENTIALITY
All client communications are confidential and used solely by Bodycentric Healing Arts for the purpose of treatment. Client information will not be released to a third party without prior written client consent.
ETHICS
We provide services within the scope of Association of Bodywork and Massage Practitioners, (A.B.M.P.) definition of massage, bodywork, and somatic therapies. Behavior of a sexual nature will not be tolerated. Any implication, remarks, or advances will result in immediate termination of the session and cancellation of any future sessions. Payment for the scheduled appointment will be expected.
LOCATION AND PARKING
We are located in The White Lotus Center, 888 Glenbrook Avenue, Suite 150, Bryn Mawr, PA 19010. Ample and free parking is available.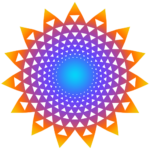 Questions? Contact us to learn more or to ask about our policies.

610.200.8008